Welcome to Our Website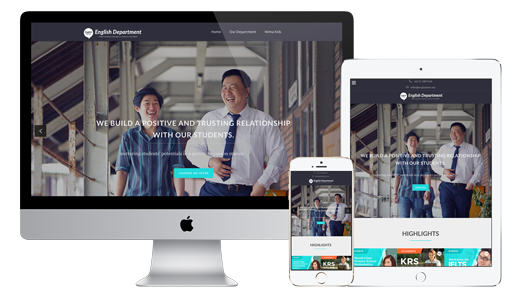 The English Education Study Program is the second oldest study program after the Physics Education Study Program. Since its establishment in 1962, this study program has produced more than 2500 graduates many of whom pursue their career path in the field of education. In our study program, we do not just produce teachers, but teachers with added values. With our ever changing in the job market, we are adapting our curriculum with the ever-developing challenges.
We are producing teachers with the ability of:
Teaching English it at elementary, junior high, high school, general and adult levels.
Teaching English to children (Teaching English to Young Learners).
Administering formal education institutions (schools) and non-formal education institutions (English courses) and other businesses in education.
Creating computer-based English teaching program (CALL).
Working as a translator, interpreter, copy writer, and editors.
Besides pursuing career in the field of education as teachers or English course owners and managers, the graduates, with their excellent English proficiency, are also able to have career in the field of banking, export import staff, tourism, and journalism, etc.
Study with us and you will experience regularly scheduled academic and lecture activities with high discipline and dedication from the lecturers. All courses have been equipped with various laboratories and complete supporting facilities both for learning activities and research & development.
Not only that, you are guided to develop their self-potential and social sensitivity through the activities organized by the student bodies, art, sport, spirituality, and community service. You will also be also encouraged to participate in various competitions both in scientific and non-scientific natures. Such an opportunity will make you ready and competitive to enter the world of work.
Are you with us?
Are you ready to be caring, committed, and enthusiastic?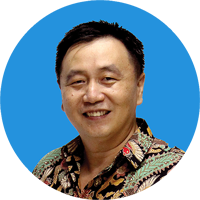 Hady Sutris Winarlim
Head of English Department