International Multicultural Festival
April 8, 2016 @ 10:00 am

-

3:00 pm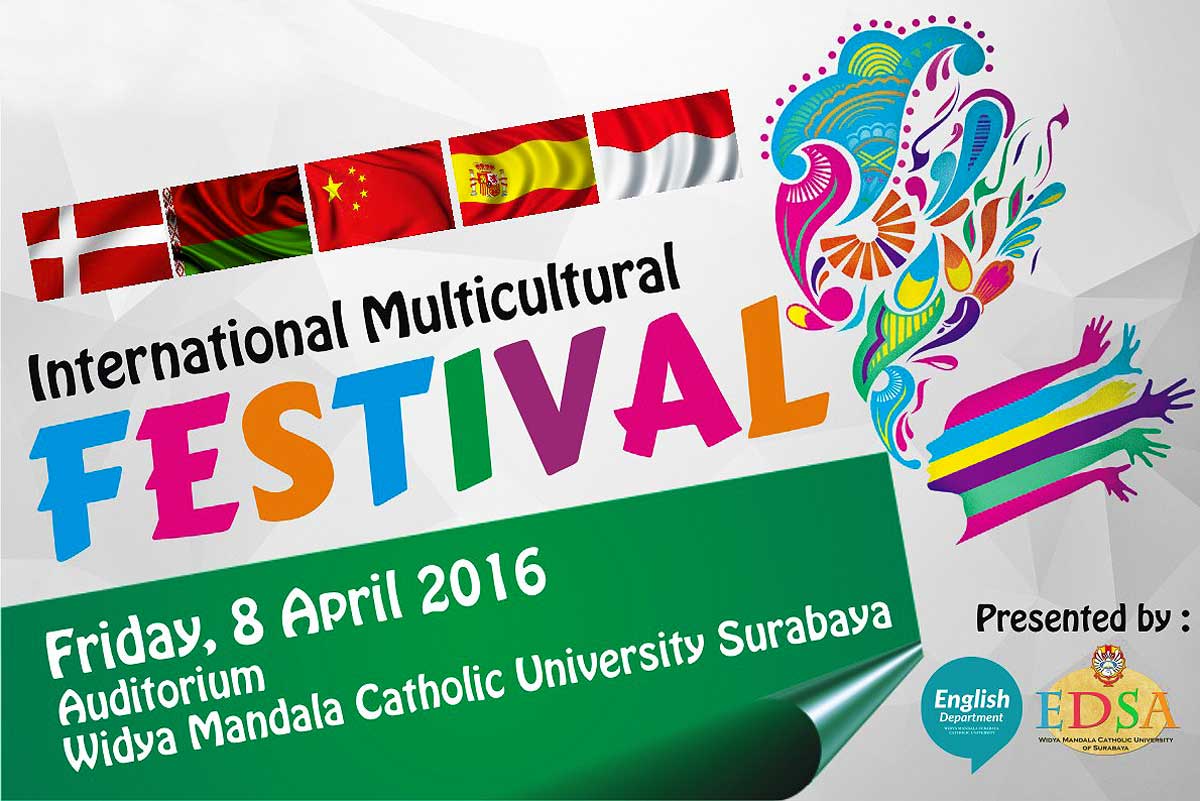 The world nowadays is getting more and more globalized, and contacts between people within one's and off one's boundary is getting more and more intense. To be able to communicate effectively, even one's near native mastery of a foreign language used in common is still insufficient without paying attention to meticulous items such as cultures. Meanwhile, very few people are fortunate enough to be able to live in an international environment as to live with the foreign cultures. In order to provide the students both of the English Department and schools nearby, the English Department is planning to organize an event called International Culture Festival and Celebration.
The English Department plans to invite the following international representatives in Surabaya, the consulate or honorary consuls of these countries: Australia, Belarus, British, China, Denmark, Germany, India, Japan, Korea, Malaysia, the Netherlands, the Philippines, Russia, Slovak Republic, Sweden, and USA.
Objectives
The objectives of the International Culture Festival are:
Giving the students the cross-cultural knowledge as well as growing their cultural awareness
Broadening the horizon of the students about international arts and culture of the world by giving them opportunity to encounter people across nations and cultures.
Giving the students the opportunity to know international cultural communication, national outfit, arts, cuisine, songs, dances, and possibly games.
At the end of the day, the participants are expected to be able to know and communicate well with people coming from different cultural backgrounds. Throughout the activities, the understanding of various cultures supported by the knowledge of ethics and nationalities is expected to be put into practice in the real life situation.