Total Immersion Days (TID)
May 29, 2016

-

June 4, 2016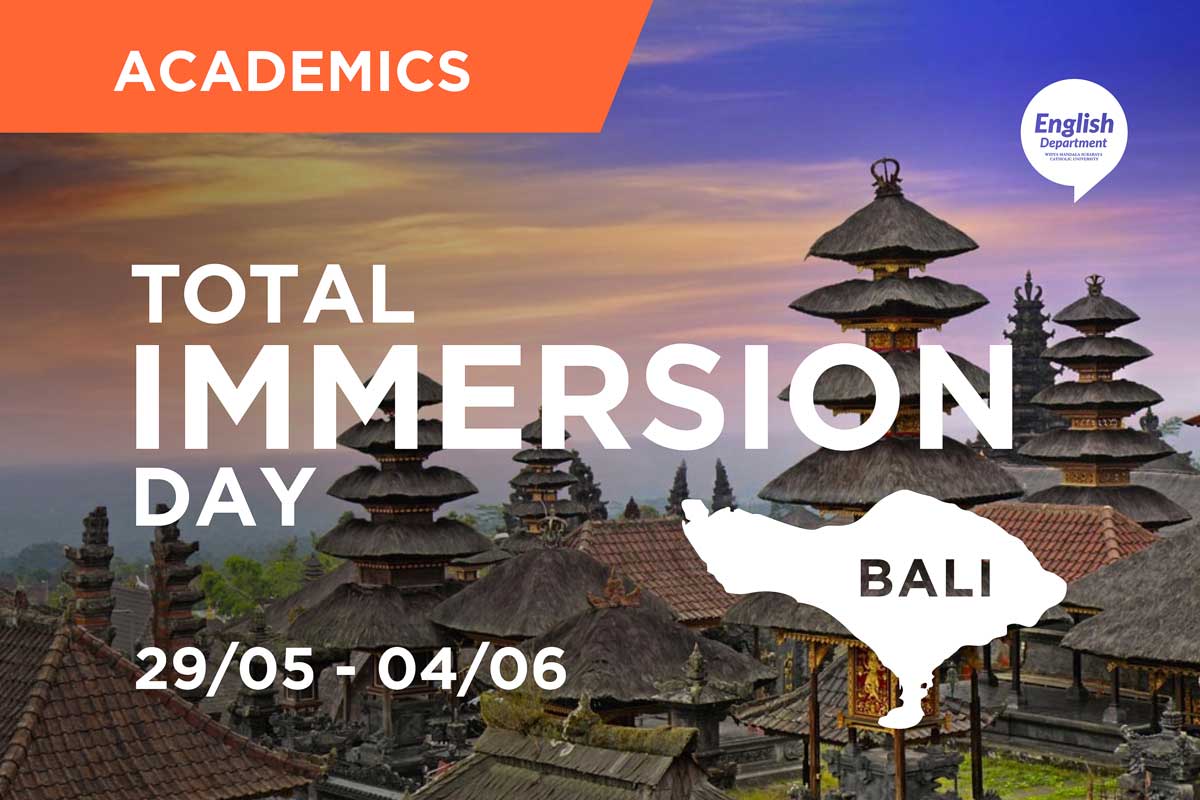 Total Immersion Days (TID) program is an annual program conducted by the English Department of Faculty of Teacher Training and Education. This program is to furnish the students with the opportunity to make use of their English in an immersed environment through the programs. With this program, it is also expected that students broaden their cultural, ethical, and professional horizons. 
As teacher candidates of English, the English Department students are expected not only to be able to speak English fluently, but also to be able to communicate well with people coming from different cultural backgrounds. Throughout the activities, the understanding of various cultures supported by the knowledge of ethics is expected to be put into practice in the real life situation.
As the participants are the sixth semester students who are going to proceed to the last year of their study, this program is also designed to expose them with various job opportunities. As some of the graduates of the English Department of the Faculty of Teacher Training and Education might not be teachers, they should be aware of various job opportunities of non-teaching fields, 

 

such as in tourism, hotel management, and commerce. 
The committee has decided upon the theme of the 2016 

Total Immersion Days Program

: "Go Hard or Go Home".
Total Immersion Days Program has the following objectives:
Giving the students the chance to speak English in a natural and daily setting.

Broadening the horizon of the students about arts and culture of the speakers of English by giving them opportunity to encounter people from other nations and cultures.

Giving the students the opportunity to perform their creativity in English in the forms of arts: drama, role play, singing and games.

Exposing students to various job opportunities for English Department graduates.