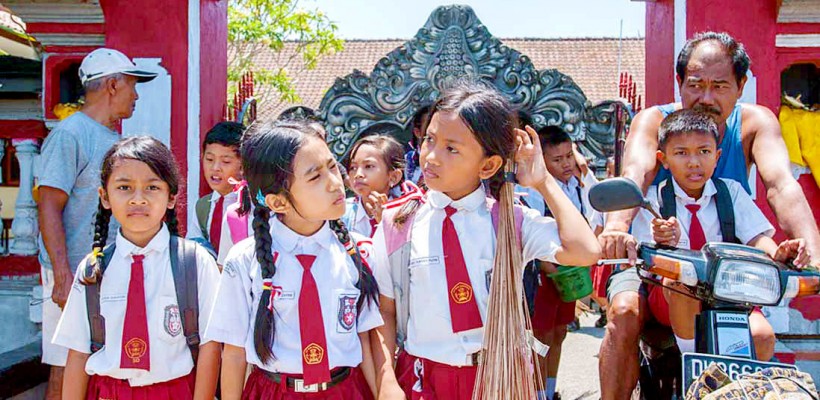 Becoming 'Smart Indonesia'
Jokowi should direct the education ministry to focus on improving the quality of young Indonesians.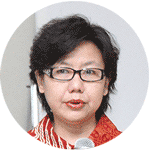 Prof. Dr. Anita Lie
Professor and Director of the Graduate School at the Widya Mandala Catholic University, Surabaya.
Among some of the very important platforms proposed by president-elect Joko "Jokowi" Widodo is the "Indonesia Pintar" (Smart Indonesia) program. Along with a healthy populace, as promised by the accompanying "Indonesia Sehat" (Healthy Indonesia) program, making Indonesians more aware and intelligent is a strategic pathway toward transforming Indonesia into an autonomous, sovereign and dignified nation. Set within the framework of Jokowi's so-called "mental revolution", this program is specifically aimed at boosting the educational sector and increasing the number of school graduates through 12 years of compulsory, free education.
Based on Jokowi's Smart Jakarta Card (KJP) model, the Smart Indonesia program aims to enable marginalized students to access public education and complete up to senior high school level by providing assistance for personal education expenses. The current education administration has provided School Operational Assistance (BOS) funding at national and regional levels, which covers school tuition.
It is believed, however, that marginalized students are still at a disadvantage in terms of staying in school and graduating, in spite of this financial assistance. Low-income families cannot afford extra costs for things such as uniforms, shoes, schoolbags, transportation, supplementary food and extracurricular activities. Therefore, the Smart Indonesia program most probably will be aimed at meeting the expenses for marginalized students' personal needs during their education. Considering the popularity of the KJP program and the public's confidence in the commitment of the president-elect, there are high expectations that the Smart Indonesia program will be successful in boosting the quality of the population through formal schooling.
In 2020, it is expected that a minimal 97 percent of 16 to 18-year-old Indonesians will complete senior high school. To achieve this goal, the Smart Indonesia program needs to note and overcome four challenges related to the financing of education: administration, transparency and accountability, overdependence on aid, and transforming quantity into quality.
Administration
Those involved in the administration of a program know that the devil is in the detail. Administering the disbursement of large-scale funds to marginalized children all over the country requires a painstaking and rigorous commitment to gather the data properly, execute the disbursement honestly and monitor its operation tightly.
To follow up on previous developments in the education sector during the past five decades, including the significant increase in enrollment rates following the widespread school construction (SD Inpres) program during former president Soeharto's era in the mid-1970s and the introduction of six years of compulsory education in 1984 and nine years in 1994, the proposed Smart Indonesia program will further enhance the compulsory 12 years of schooling, but only if it is administered appropriately.
It is worth noting that the decentralization of educational governance and management in the late 1990s has passed on the main responsibility for educational service provision to municipal and district levels. For the past two decades, this decentralization has created a vast disparity among provinces and districts. The KJP program has been planned and implemented appropriately, with guidelines for its administration detailing the program's rationale, purpose, requirements and the mechanism for funding disbursement via Bank DKI.
The preexisting conditions for the program to be manageable in Jakarta may still be beyond reach in many districts in Indonesia. In some remote kampung in Papua, for instance, it is pretty common to find teachers going AWOL for weeks or even months and depriving their students of their rightful learning opportunities.
These teachers reside in the district capital when school is supposed to be in session. When asked why they have not been in their schools, they give various excuses including being sick, running out of basic life supplies in their kampung, picking up their salaries from the district office, and meeting with education authority personnel.
The poor infrastructure, shortage of food and other basic supplies, little or no monitoring and disciplinary enforcement from the district education office leads teachers to abandon their professional responsibilities. In these kampung, children need the presence of their teachers much more than uniforms, shoes and schoolbags.
When district education officials are still not capable of delivering teachers' salaries and meeting their basic needs in the kampung, disbursing personal allowances to needy students becomes unthinkable. Therefore, it is urgent that the Smart Indonesia program be coordinated and supported along with other programs in the new government's nine-point plan, specifically those for developing Indonesia's rural areas and building infrastructure.
While the disparity among districts still prevails, provincial governments also need to intervene to ensure that there is greater equality in educational spending.
Transparency and Accountability
The issue of transparency and accountability is a prerequisite for the success of the program. Over the past five years, total funding for education from the state budget has increased substantially from Rp 207.4 trillion (US$17.64 billion) in 2009 to Rp 310.8 trillion in 2012, an increase of 49 percent, to Rp 345.3 trillion in 2013 and Rp 371.2 trillion in 2014, an further increase of 7.5 percent.
Meanwhile, the estimate for 2015 in the draft state budget is Rp 404 trillion.
At the national level, there are three main spending agencies for the education budget: the Education and Culture Ministry, which uses around 66 percent of total education spending at the national level, the Religious Affairs Ministry, which uses around 28 percent, and a group of other ministries that use a combined amount of around 6 percent.
The relative share of spending at the central level has decreased from 43 percent in 2010 to 35 percent in 2012 as a consequence of the sharp increase in fund transfers to the regions, which are primarily related to increases in BOS funding and in professional allowances for certified teachers.
A couple of issues related to the financing of education that need to be highlighted are effectiveness and corruption alleviation. At the district level, most district governments allocate between 30 and 40 percent of their overall budgets to education. Spending per child across districts, however, remains unequal.
A study of the Indonesian Governance by Partnership (Kemitraan, 2012) reveals that none of the country's 34 provinces were spending their intended budgets, with one province found to be spending a mere 1 percent. In addition, in many districts, approximately 85 percent of education sector funding has been used to cover salaries for teachers and other education personnel, leaving a very limited amount for education development.
With the increasing education budget, ensuring that corruption is tackled is of the utmost importance in improving the education system. Corruption in the education system would cripple the nation and short circuit any attempt to transform Indonesia into an autonomous, sovereign and dignified nation.
An effective system for tracking complex education expenditure is required to help determine policy, to assess the effectiveness of interventions, to account for specific expenditure and to ensure that all children nationwide receive quality education from schools.
Over-dependence on Aid
Even if the disbursement of financial assistance for needy students can be administered transparently and properly, the Smart Indonesia program needs to be integrated into the overall framework of educational reform. The same money that can help and facilitate some students to finish school and move them closer to their dreams will poison and ruin others if it is delivered without instilling a sense of purpose for its use and without proper guidance from responsible adults.
Studies reveal that children born into poverty are highly likely to remain poor without any intervention. Education is expected to be a way out of poverty. Yet, disadvantaged children are trapped in a vicious circle of being unable to access quality education that would equip them to be on an equal footing with their more fortunate peers, and so climb the social ladder and earn a decent living. Financial aid and allowances are needed by impoverished and deserving children to get through the system and to be as competent as their counterparts from families with more means.
However, handing down funding to undeserving students without appropriate monitoring and guidance would create welfare dependency, which would betray the very aim of the "mental revolution", namely to focus on character building and foster the resilience of schoolchildren. It would be more empowering if the financial assistance provided for needy students, especially at the senior high school level, was disbursed through work-study programs.
Needy students can do work suitable to their age and earn their allowances while continuing to study. The Education and Culture Ministry could set up a system of work-study programs, while schools could help facilitate by offering jobs within the schools or in partnership with external organizations. Several developed countries have implemented work-study programs and have managed to help disadvantaged students exit poverty through education.
Transformation of Quantity into Quality
The authorities at the national as well as district levels have documented and taken pride in significant developments in the educational sector for the past 10 years. Indicators used include the increasing enrollment rate and national examination scores. While results focusing on quantity will always remain important considering the size of the population, the transformation of quantity into quality is long overdue.
The second National Mid-Term Development Plan (RPJMN) for 2010-2014 aimed to consolidate reform by emphasizing efforts to increase the quality of human resources and strengthen economic competitiveness, while the third RPJMN for 2015-2019 will be directed at achieving economic competitiveness on the basis of natural resources and the quality of human resources, and increasing capacity in mastering science and technology.
The Jokowi administration should direct the education ministry to focus on improving the quality of young Indonesians through curricular processes grounded in a sound vision of education as a strategic pathway to transform Indonesia into an autonomous, sovereign and dignified nation.
Toward the end of Jokowi's first presidential term, the outcomes of educational reform will be required to execute the fourth RPJMN in 2020-2025, the aims of which will be to realize an Indonesia that is self-reliant, advanced, just and prosperous through the acceleration of development based on solid economic structures, supported by high-quality, competitive human resources.
The extent to which the Smart Indonesia program helps to produce intellectual capital for the nation will depend on the sincere commitment by the administration to deliver on its promises to the whole nation; coherence between the vision and existing educational policies, and civil society organizations as well as citizens continuing to push for better governance. Indonesia's high hopes for Jokowi and his team can provide an energizing momentum to start and execute a reform agenda to fix and improve the educational system.
More articles from Prof. Dr. Anita Lie
HERE