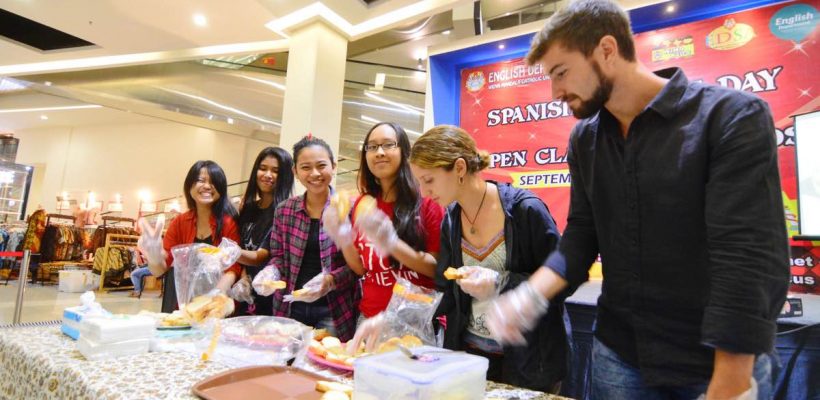 Event Report – Spanish Culture Day
English Department Student Association (EDSA) in collaboration with the English Department just held a cultural event introducing the Spanish culture through its tradition, dance and food. This event was held on Saturday, September 24th, 2016. Taking place in the Atrium of East Coast Centre, Surabaya, this event involved mostly the students of 2016 batch and many lecturers were also coming. Most people who were passing by also joined this event, though some of them preferred to enjoy it from a far.
Gerard Galofre, the new intern in English Department, along with the two others interns, Pau and Jordina, introduced Spanish culture and language in a fun and interactive way. Many cultural celebration were explained and shown through video during the event. For example, La Tomatina, a festival that is held in Valencia in which participants throw tomatoes and get involved in this tomato fight purely for entertainment purposes. Another interesting thing was when Jordina was standing on Pau's shoulders to show the audiences about Castellers, human tower built traditionally in festivals at many locations within Catalonia.
There were also an interactive Salsa dance by one of EDSA members, Rizka Andadari. The dance turned the Atrium of East Coast Centre into a dancing hall. The audience danced together with the dancers on stage by following the dance movement demonstrated. A lot of the visitors stopped to watch the dance and some kids were also dancing with the audience.
Slide the image to see more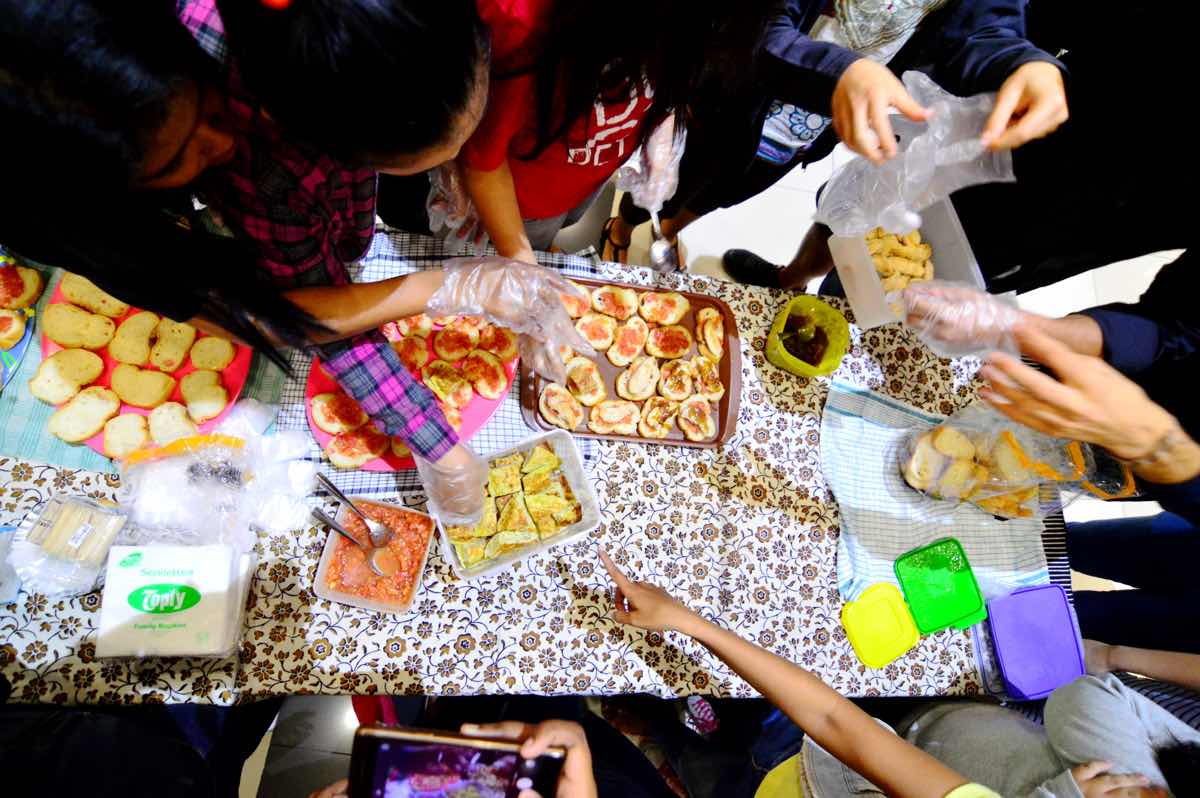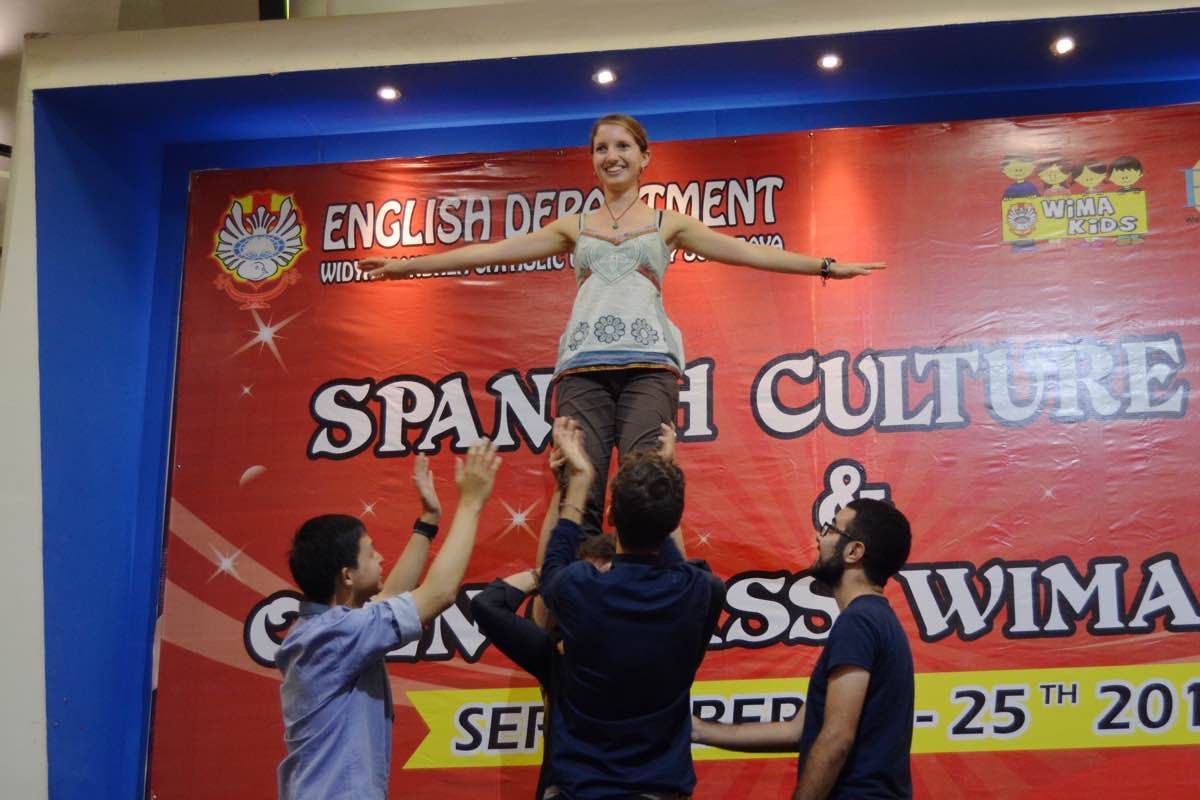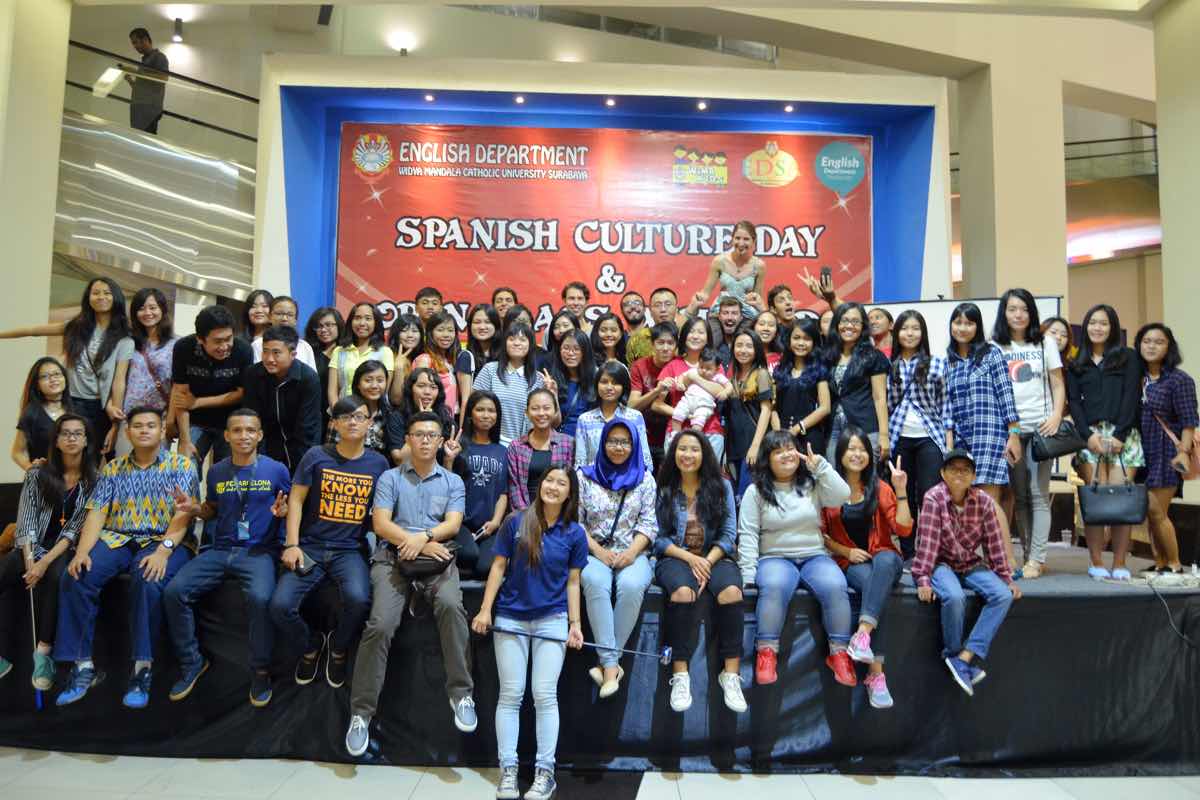 The highlight of this event was the cooking session. Gerard made the audience having the first-hand experience of making montaditos. Montaditos is a Spanish signature dish made of bread, topped with various ingredients, like crunched tomatoes with olive oil and onion. Yesterday, the audience made chicken and omelette montaditos. Not only did the audience make the finger-licking montaditos, they also got the chance to eperience the taste of that delicious dish. Everyone got a piece!
By holding this event, EDSA and English Department do have a high expectation that the students of English Department will get more exposure about other cultures and languages, in this case Spanish, through fun and interactive activities. Also, the students can improve their English skills by actively participating in this event.