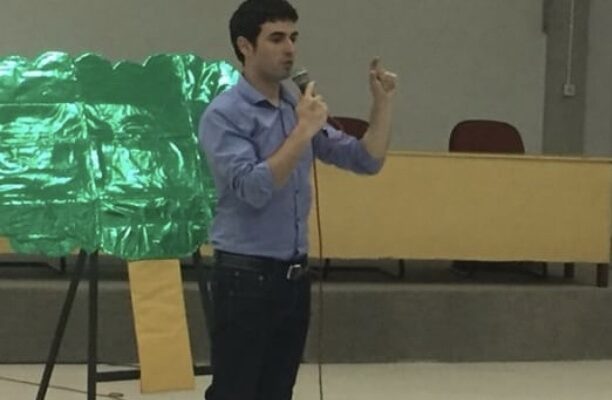 Event Report – Our Wishes' Tree in the English Department
Dear all,
Hope you are all in good health. On the 2th of May we found the motivation in the English Department to seek for the establishment of a reflective, creative, and positive atmosphere within the students with the support of Bu Ice, Miss Priska and also JJ's that was aiming to help to enhance the positive impact of improving peoples' lives, and was based on commitment to respect, discipline, patience and inner reflection.
It was mostly about discovering who you are at this time of your life, how to make the most of it and how can you contribute to your growing and peer's growth inside the English Department. Teaching self-development, search inside ourselves and open the mind integrating it with not only the Faculty, but with the community, sustained in the values of effort to produce things with mindfulness: love, learning, culture, open moral to change and high solidarity, with compassion, courage and peace.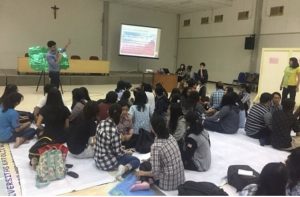 Every day we are students, teachers, parents, brothers, sisters…and also a part of the society, where to show our best with enthusiasm and passion. We had a very participative seminar, lecture and use of the new technologies for surveying, games, etc. Finally we had a team building activity to help everyone to find his own motivation knowing the difference between extrinsic and intrinsic motivation; we counted with the help of some seniors as Andrew, Rinaldi, Niga or Dani to guide the second semester students in their task (some students from SMAK St Louis II joined us too). After that, we had a short meditating inner peace time as a testimony of living through our personal values. Every person contributed as part of it, and was committed to consistently display mindfulness in all his actions.
In this regard, the seminar held had a purpose focused on self-development, academic and professional future. To be honest, personally I am so happy that the people were so engaged with it and I saw many smiles, I think that we had a nice time and everyone contributed a lot. To close the event, we created a Wishes' Tree where everyone made a pledge and glued it there to be displayed, as a reminder. You are amazing.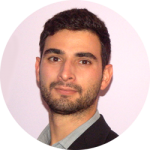 Domingo Enrique Grande