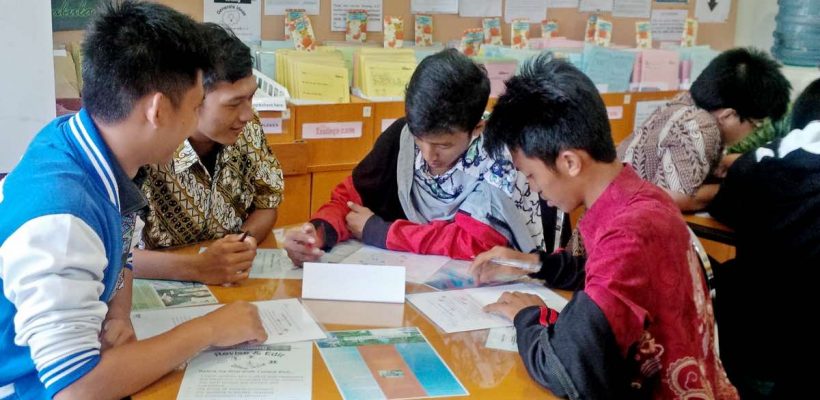 Event Report – Stanislaus High School Students' Visit
As part of the community service, last Friday – September 16, 2016 – the English Department welcome a group of high school students in Kalijudan campus. Around 80 students and 2 teachers from grade XII, Stanislaus Senior High School students participated in various activities.
A presentation about the excellence of the Department started the visit. It included the qualified faculty members, complete facilities, various students' activities, and flexible curriculum. Some questions were posted after the presentation. As for entertainment, there were some performances by the English Department students. Jonathan did an interactive storytelling which was about Jack and the Beanstalk. A speech which was more about personal sharing studying in the English Department was delivered by Giselle. Those two performances were to show and give a clear picture of the academic and non academic activities held in the Department. Before assigning the students to do different activities in the laboratories, a modern dance was performed to end the session in the auditorium.
Slide the image to see more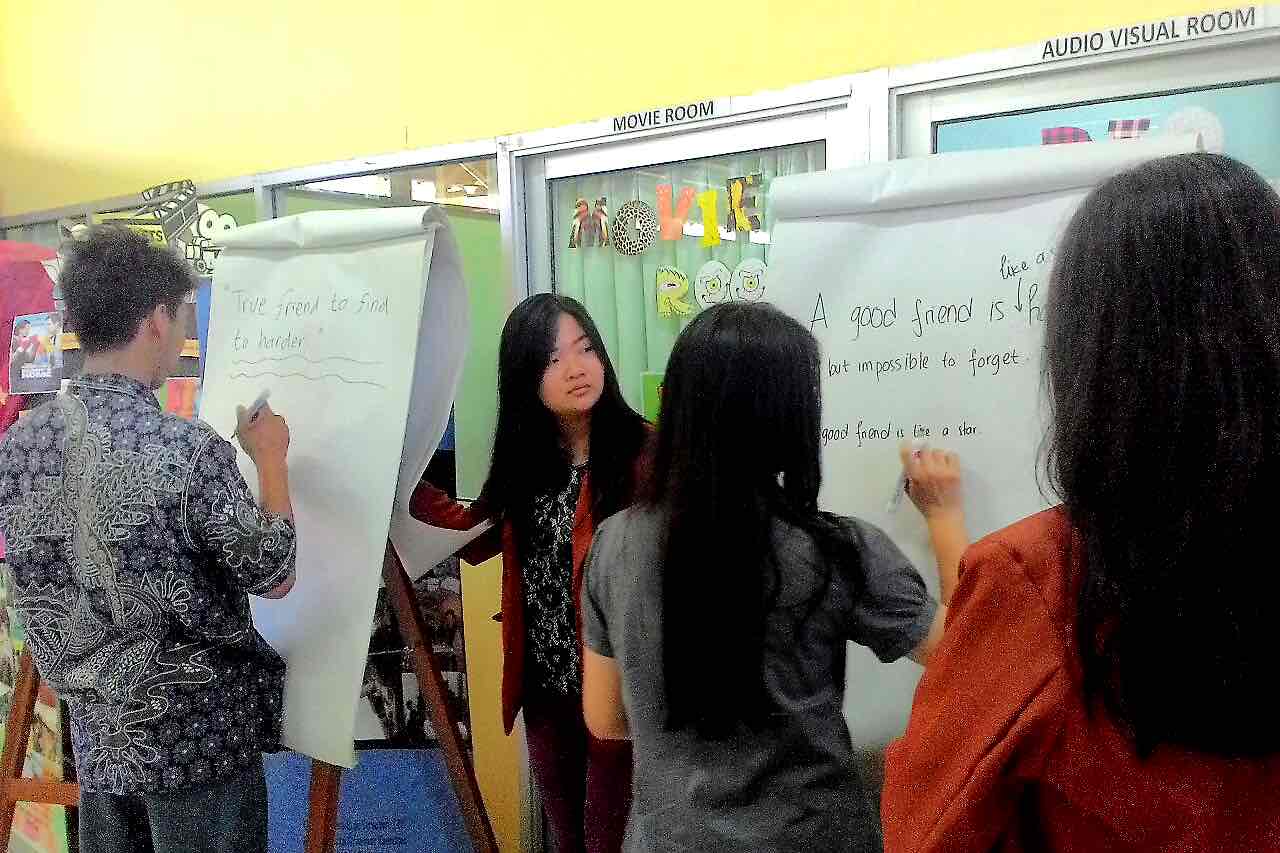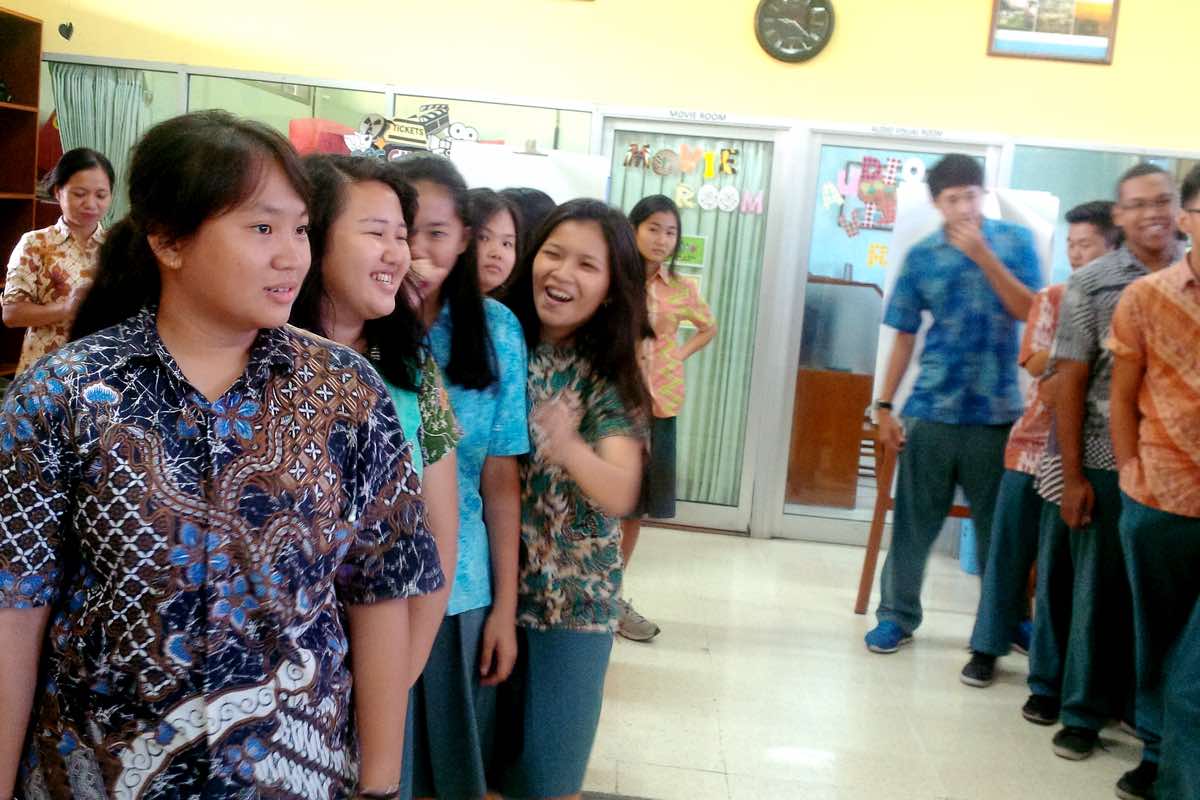 The English learning activities in the laboratories and the auditorium were conducted in a fun and interactive way. The students in the auditorium did a language game led by Gerard, an intern from Spain, and a student from the 3rd semester, Giselle. Those who were in Self Access Center were involved in a speaking activities led by the language counselor. The EDR2 laboratories prepared a writing and reading activities. Students worked in groups and were assigned to answer some reading and writing problems. The ones in Digital Language Laboratories participated in listening activities. They worked individually on a computer to listen to different talks and watched videos to improve listening skills.
The school said that the purpose of visiting the English Department was to give the students knowledge about studying in the English Department after the high school graduation as well as to expose the students to different English learning atmosphere.