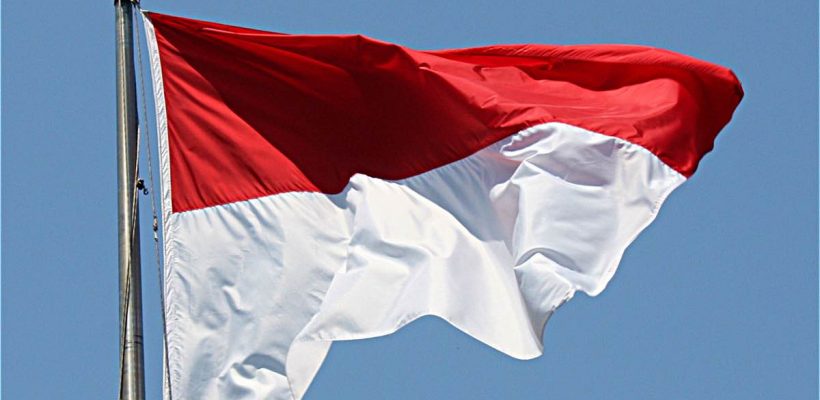 Move Beyond Nationalistic Paranoia: Tap Into The Pride of Our Diaspora
A symposium on Indonesian-Americans was held on May 14 at the Center of Southeast Asian Studies at the University of California, Los Angeles. The organizer and the Indonesian studies coordinator at the university, Juliana Wijaya, said it was the very first symposium on Indonesian-Americans organized by a higher education institution in the US.
The event set the scene for further linkages between the Indonesian diaspora and their homeland. In 2013 in the US alone, immigrants originating from Indonesia reached over 100,000, according to 2015 immigration statistics.
The number was relatively small compared to those from other countries such as China and India. It was also very small in relation to the total population of the country of origin. In human and financial capital, however, it is worth discussing the potential contributions of the diaspora to Indonesia.
Among Indonesian-born immigrants, there are a few highly prominent figures hailed in their new countries. These successful Indonesians include banker Julia Gouw of the East-West Bank, who is also a philanthropist, and the Sutardja brothers who funded a notable building on the campus of UC Berkeley. China and India have long tapped their diaspora as global assets. To tap into potential contributions from the Indonesian diaspora, more work needs to be done in building linkages for collaboration.
First, Indonesia's government as well as civil society organizations could create ways to increase the involvement of the diaspora in different economic sectors and in diverse parts of Indonesia.
This includes how specific individuals with their potential contributions can be channeled to share their expertise in development and poverty alleviation programs.
The high-level knowledge, technical expertise and practical experience of many in the diaspora could be useful to Indonesia in several avenues of national and community development.
This includes identifying and leveraging specific individuals as well as matching them as key resources with relevant areas of development.
Second, while the petition on dual citizenship is still caught up in political squabbling, members of the diaspora who have adopted citizenship in their new country may feel restricted against maintaining their legal attachment to Indonesia.
Administratively, they are still treated the same way as other foreign nationals.
The recent property ownership policy needs to be followed up with more policies that would enable the diaspora to channel their human and financial capital to Indonesia. Narrow-minded nationalism questioning their loyalty to the homeland is no longer relevant in the face of global citizenship and competition for resources.
The model exercised in India to attract its diaspora may be used as a benchmark. The overseas citizenship status or "Person of Indian Origin" cards and the ability to remit money through special checking accounts to help integrate the overseas community with their homeland are considered insufficient to drive large numbers of expatriates to return to work in India.
To leverage the few successful Indonesians overseas, what is needed is a comprehensive strategic plan to ease access to sufficient incentives to attract them.
Third, Indonesian embassies and consulates need to enlarge their radar beyond Indonesian nationals. Not only have the offspring of Indonesian immigrants in developed countries surrendered their Indonesian citizenship due to Indonesia's one-citizenship policy, they are also gradually losing their language and culture.
While the first generation of Indonesian immigrants may be a mix of educated elites and non-skilled labor, the second generation is mostly highly skilled professionals. They are resourceful human capital who could help build Indonesia through their know-how and world views. Assisting these young members of the Indonesian diaspora to maintain ties to their heritage and culture is the first step to attract the pool of talent to overcome linguistic and cultural barriers and to give back to their homeland.
Unfortunately, due to their small size, Indonesian communities in many developed countries spread out and do not have the collective resources to offer Saturday classes in Indonesian language and culture, for instance — while the larger diaspora communities in China, India, Korea and Vietnam ensure their young people maintain their heritage through extra classes.
Members of the Indonesian diaspora have left for different reasons — to continue their studies, find better jobs, escape discrimination or other personal goals.
The second generation of the diaspora demonstrates a varying degree of Indonesian-ness in terms of how well they can communicate in Indonesian and how much they know about Indonesia.
Whatever their reasons are and however much they know about Indonesia, almost all of them take pride in identifying themselves as Indonesian.
They express their affinity to their homeland. While many still love living in their new country, they long for opportunities to contribute to Indonesia.
Indonesia has more to gain from a sense of nationalism across borders than the political paranoia against the diaspora.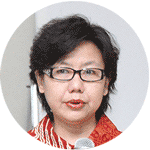 Prof. Dr. Anita Lie, M.A., Ed.D
Director of the Graduate School
Widya Mandala Catholic University Surabaya
***
The writer, a recipient of an American Institute for Indonesian Studies research grant, lectures at Widya Mandala Catholic University, Surabaya. HERE.